What We Do
Everything we do has come out of years of experience and collaboration with some of the best minds in the industry. Nothing we do is off the shelf. We are all about the individual and giving each person what they need, when they need it, for their own personal version of optimal health. Our multidisciplinary no-stone-unturned approach is thorough and direct so there is no messing around when it comes to getting results.
Corrective Exercise
We mostly don't realize, or we ignore, that we are using our anatomy in ways that can create wear and tear. Our shift towards more sedentary lifestyles is creating mechanical shifts in our bodies. Tension headaches, chronic back pain, and achy joints all seem the norm in this day and age. Corrective exercise aims to bring one's body back into normal postural alignment and restore proper function by improving strength and flexibility where needed. It bridges the gap between what your body is currently capable of and what you want your body to be able to do.


Clinical Massage Therapy
Whilst our passion is to encourage our clients to be independent in all aspects of their health and wellbeing, sleepless nights, stress at work, injuries, and just life, mean that sometimes a really world-class treatment is needed. We have over 20 techniques that we use and mix appropriately according to the needs of each individual. We are licensed to work with cancer patients, and use the Hydrotherm Mobile System for pregnancy and disability to ensure maximum ease of treatment for the client. We always ensure that each person is equipped with specifically prescribed exercises to increase and progress the efficacy of the treatment.
Functional Eating & Lifestyle
We all know how important nutrition is for weight management and overall health, but when it comes to recovering from injury or pain addressing and managing inflammation is key. From gut and sleep problems, to low energy and mood, inflammation is often the silent culprit. By addressing food habits that may be getting in the way of your results, you can access those results faster, and make sure they last. And no, it's not all about calorie counting or restrictive diets. What we're talking about is using food as a tool to fuel and rebuild and nourish your body, so it has what it needs to do it's job, and do it well.
Scar Tissue Therapy
Scars from simple to radical surgeries, burns, car accidents, war wounds, and pregnancy can all cause adhesions and restrictions by connecting structures that should not be connected. This can restrict mobility and organ function and can create pain, discomfort, and nerve/numb sensations both locally and distally. Using ScarWork techniques pioneered by Sharon Wheeler, this painless, hands on modality assists in reconfiguring the soft tissue. This helps break down scar tissue reducing the adhesions. The restrictions in the scar itself as well as the adhesions free up during the treatment, restoring function, range of movement, and sensation to the affected areas and beyond. This works for all types and sizes of scars. Sharon Wheeler's ScarWork can usually level out uneven scars, 'lumpiness', raised areas and unsightly distortions. Although appearance is not our main target there have been numerous scars that have greatly improved over the course of time. Whether your scar is fresh or decades old, scar work is equally effective.
Fascial Stretch Therapy™
Fascial Stretch Therapy™ is a pain-free, table based system of assisted stretching. With FST you get to lay back and have someone else do all the work, you don't even have to lift a finger... or leg, your practitioner will do that for you. This unique stretching method aids in improving flexibility, performance, strength, and pain relief. How do we do it? By focusing on the body's fascial tissue and joint capsules. It can be done as part of a corrective exercise session to prime the body for movement, or as a stand alone treatment. Benefits include stress reduction, improved flexibility, decreased muscle tension, improved performance and strength as a result of new ranges of motion being created, and reduction in pain due to tight or imbalanced muscles.
Online Support and Virtual Training
We offer online programmes and virtual appointments for corrective exercise and strength and conditioning. With these you have regular face to face video calls as well as email support throughout the duration of your programme. This is ideal for anyone not able to travel for in-person sessions, or anyone going away on holiday who wants to maintain or continue with the progress they've made.
Our Approach
Cool Health was born out of a need for education around our bodies and how they work. Our bodies are incredibly resilient and do a lot for us throughout our lifetimes. They will, of course, experience some wear and tear along the way, but with care and attention it is possible to maintain function and strength throughout. Oftentimes knowing how best to care for and maintain this amazing asset is not common knowledge, and that's where we come in.
Our job at Cool Health is to teach you the specifics around how to care for your body. To ease you out of pain, improve performance, strengthen, and prevent illness and injury into your later years.
What People Say
We strive to make a long term impact in people's lives. Helping everyone from athletes to actors, CEOs to veterans, new parents, and healthcare workers. All have found benefit from Cool Health and our multidisciplinary approach to achieving optimal health and performance.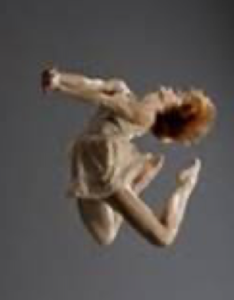 Angela Towler
Ballet Rombert
Carole knew exactly what pressure to use from the oft and layers of tension and fatigue just melted away. She unblocked my tension to help me breathe again. I felt energised and balanced. She is a caring and skilled massage therapist, and the icing on the cake is because Carole is a corrective exercise specialist and consults on how lifestyle and nutritional influences can adversely affect any physiological issues- if you're open to it she can give you specific feedback and guidance to extend the results that you get from her world class treatment into everyday life. I wholeheartedly recommend her work. After my first treatment I slept twelve hours straight through. This session will change your outlook on exercise and health.
Alan Brown
Investor
I was introduced to Carole in 1995, at a time when I had allowed my previous fitness levels to rather 'go to seed'. Since then, she has successfully improved my health status and kept my attention and I actually enjoy not venturing too far off the straight and narrow. For me the emphasis on flexibility, functional stability and strength training, rather than just macho muscle building programmes, makes all the difference. The pre operative rehab programme allowed me to get back into the gym just two weeks after a hip replacement operation.
Everything she does is completely measurable. Although Carole's basic principles have stayed consistent over the years, her techniques have evolved substantially making the whole approach even more effective. There is always great variety - with no session being the same.
The whole experience continues to be very enjoyable. And it doesn't hurt that Carole and her team are great fun to spend time with.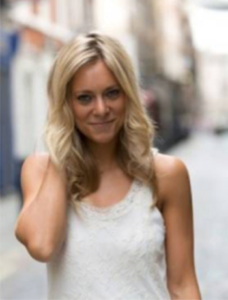 Alice Stone
Founder/Designer of Lily and Lionel luxury scarves and beach wear
Carole trains people from all walks of life but there is one common theme that runs through her work with us all, she helps us to understand exactly what is going on in our bodies, what aggravates any issues we have and how to get out of pain and back into feeling great. Carole is a fantastic trouble-shooter with a vast vocabulary in rehabilitation and exercise. She knows exactly what expert to bring on board when needed and how to get the most out of them. She passes on that skill making sure we question and challenge where necessary and then get on with doing what we need to do to achieve and maintain the desired results.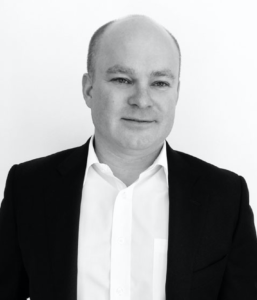 Jon Bowskill
Corrective Exercise Specialist
I have worked with Carole for fourteen years-she brought a client to see me at the London Spine Clinic about some lower back problems he was having. I looked at him biomechanically and we coached him through a programme. Carole often works with Andrew Jackson (our lead physiotherapist) on orthopaedic assessments, establishing what muscles/areas are problematic and builds them a programme that she then takes them through. We also send people to Carole who need support via coaching, massage and nutritional advice. She foundationally works well as a team member. Carole recognizes what she's good at and knows when to bring in other practitioners and refer. She works in a multi-disciplinary way and is very inspiring and supportive as a coach to her clients. She takes great care of them and steers them through the process. She has a lot of experience as she has been in the industry for over 30 years which is uncommon in this industry. The industry can be very transitory, with 20 something's just starting out and then often dropping out. Trends come and go so over the years of experience you get a real feel for what works and what is and isn't appropriate for each individual.
Carole is excellent at connecting with people- she understands what people will respond to and knows how to be a good guide. However good academically you are, if you can't create a connection with a client it's irrelevant-it's about having the ability to empathize with their struggles and have an understanding of what they're going through. She walks the talk! Carole is her own best example of what she does. Not many people in their 50's have taken as good care of themselves as she has and looks 15-20 years younger than they actually are! People should take advice from people who have taken their own advice.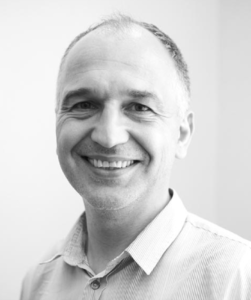 Andrew Jackson
Physiotherapist
When working with Carole we integrate the clinical assessment with the functional analysis of the client's movement patterns and determine a step-wise process to improve their function and reduce their pain. Carole differs from other trainers through her experience and her inherent knowledge of the human body. Also her genuine concern for her clients-she will always go the extra mile. Carole starts with a framework of exercise but she is very clever at ascending or descending the programme dependent on where the client is at: she is able to break down the movements to a more functional pattern that works for each individual client. The clients that do particularly well with Carole are those who are in it for the long term because for her it's not just about getting a shoulder injury corrected so a client can get straight back on the golf course for example, it's the bigger picture. The patient has to be committed to the process: Carole gives her all to the process and for the client to get the maximum benefit out of her input they need to put 100% in as well. Carole has the ability to judge when to push a client quickly forward when she sees their potential or to take them much more slowly through an improvement programme according to how well they respond. She has the added skill of being able to use her hands to support their progress through therapeutic massage. Carole doesn't suffer fools gladly and she will leave no stone unturned to get the very best result for her clients.